Fear of the dentist, Glasgow Hypnotherapy, Dental phobia, hypnotherapy glasgow, dental fear hypnosis.
Dental Anxiety
Dental Anxiety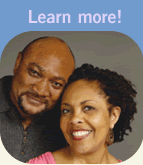 Does fear keep you from seeing your dentist? You are not alone. Hypnotherapy can ease your fears and anxiety by helping you:
Work with your mind to create a calm state

Reduce or eliminate the need for drugs

Practice self-guided relaxation techniques
People of all ages and backgrounds suffer from dental anxiety. Fears range from slight nervousness to phobias that prevent individuals from seeking out dental treatment even when they are in extreme pain
Jackie is a Registered Dental Hygienist with over 30 years of experience in dealing with dental procedures and dental anxiety. Regardless of whether your level of fear is low, moderate or high, Jackie will help you get to the root of your anxiety with gentle and safehypnosismethods. Hypnotherapy will help you learn effective relaxation techniques while working directly with your subconscious mind to permanently alter your perceptions of dental care.
Contact Linda today and feel calmer at your next dental appointment!
Relaxation Training for Dental Professionals
Would you like to effectively calm your anxious and phobic patients?
During this 2-hour* "Calming Dental Anxiety" training, you will learn:
How to relax your patients quickly

How to reduce the need for analgesia

How to save time and increase efficiency
You can learn to relax your patients and build your practice
Dental anxiety and phobias are stressful not only for your patient but for other patients and staff as well. Calming the anxious patient quickly and effectively will earn you kudos and help you develop more referrals.
Contact: linda.alexander@talktalk.net and 0141 632 1440, or 07875 493358
Return to About Hypnotherapy